In the field of traditional handling and welding, the competition in the application of industrial robots has become fierce. Applications such as grinding and polishing, assembling, and deburring have become important emerging profit growth points, and force control technology is the key to these problems.
SRI iGrinder® intelligent grinding head has solved the problem of force control and floating by adding vision to the system. As an independent system, this solution is free from dependence on robot force control software. The robot only needs to move according to the teaching trajectory, and the force control and floating functions are completed by the grinding head. The user only needs to input the required force value to easily realize intelligent force control grinding.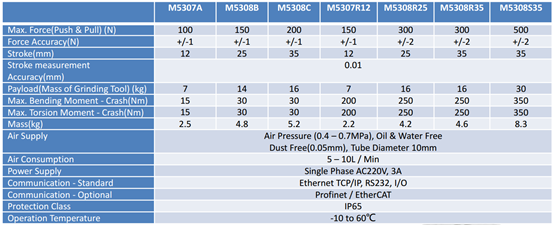 iGrinder® is an intelligent force-controlled floating grinding head with patented technology from Sunrise Instruments (SRI). The front end can be equipped with a variety of tools, such as air grinder, electric spindle, angle grinder, straight grinder, belt sander, wire drawing machine, rotary file, etc., suitable for different application scenarios.
However, in some applications where the size and position of the workpiece are very different, the grinding work cannot be completed well only by the iGrinder® intelligent floating grinding head. Visual technology must be added to integrate force control technology and visual technology.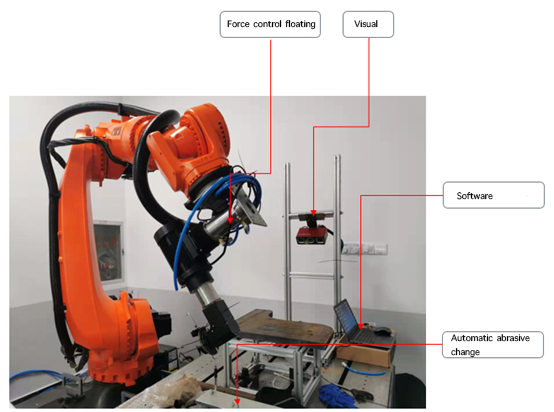 SRI and KUKA have developed an intelligent grinding system that integrates force control and vision. The system controls the robot, iGrinder intelligent floating grinding head and 3D camera through the software. The vision technology automatically plans the grinding trajectory, and the force control is completed by the  iGrinder.
Contact us to know more about SRI iGrinder and our applications!
---