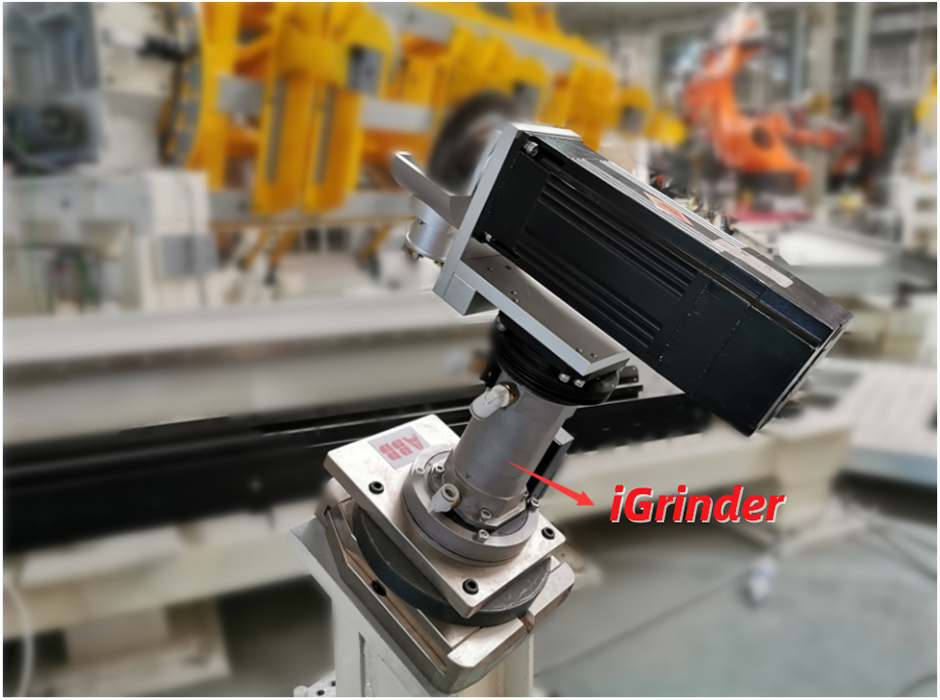 1. Weld polishing after car door frame CMT welding is important to make the door frame surface smooth and uniform.
2. The best weld appearance requires material grinding not only on the weld, but also on the basic material 1mm around the weld seam. The thickness of the basic material in the grinding position should be reduced in line with the factory standards.
3. All electrical interfaces and procedures must comply with manufacturer's standards.
iGrinder® intellegent force-controlled solution:
As an independent force control grinding system, the scheme is independent from the robot control software. The robot only needs to follow the intended path while the force control and floating function is independently completed by the iGrinder head. The user only needs to enter the required force value.
Compared to conventional robotic force control methods, iGrinder ® responds faster. It is more accurate, easier to use, and more efficient in grinding. Robot engineers no longer need to design and implement a complex force sensor signal control program, as the force control is automated by the iGrinder ®.
iGrinder® is the intelligent force-controlled floating grinding head and the patented technology of Sunrise Instruments. The head can be equipped with a variety of tools, such as a pneumatic grinder, electric spindle, angle grinder, straight grinder, belt sander, wire pulling machine, rotary pickaxe, etc., suitable for different application scenarios.
Door frame weld polishing video:
Contact us to know more about SRI iGrinder!
---