"We will not be a PPT laboratory!"
                                       ----SRI President, Dr. Huang
"SRI-KUKA Intelligent Grinding Laboratory" and "SRI-iTest Innovation Laboratory" held a grand launching ceremony at the headquarters of SRI Instruments in Shanghai on April 28, 2021.  Qi Yiqi, General Manager of KUKA Robotics Sales in China, Ding Ning, KUKA Robotics China Electronics and Equipment Automation Industry Manager, Yao Lie, Senior Manager of SAIC Passenger Vehicle, Li Chunlei, Director of Equipment R&D Department of Shanghai Motor Vehicle Testing Center, and KUKA Robot Team Representative , iTest team representatives and more than 60 guests from automotive, testing, robotics, automation and news media attended the launching ceremony to witness this exciting moment together.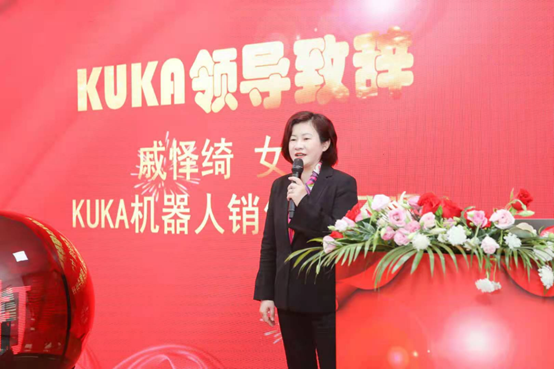 Ms.Yiqi, general manager of KUKA China's robot sales business, expressed warm congratulations on the establishment of the laboratory in her speech and said: "In the future, we hope KUKA can work with SRI to add force control devices, vision devices and AVG devices to robots, provide more reliable and efficient application products for all walks of life, jointly promote the realization of industrialization and intelligence, and also make a contribution to China's smart manufacturing."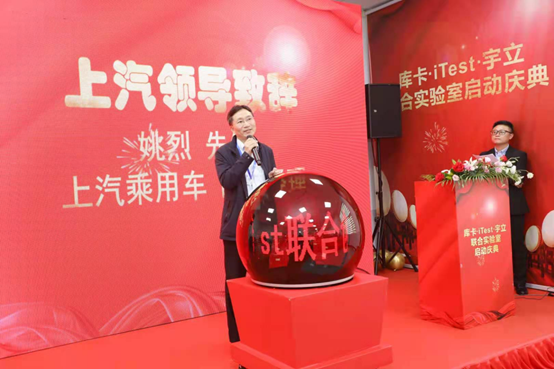 Mr. Lie, Senior Manager of SAIC Passenger Vehicle, pointed out in his speech, "iTest Innovation Studio was established in 2018. The member units include SAIC Passenger Car, SAIC Volkswagen, Shanghai automobile Inspection, Yanfeng Trim, and SAIC Hongyan. In recent years. iTest and KUKA have cooperated very well in automobile testing. We started cooperation with SRI 10 years ago. We originally used imported force sensors. In the past 10 years, we have used SRI's three-axis force sensors, which have worked well. It overcomes the problem of being stuck by technical difficulties. In the future, the two parties will continue to cooperate to integrate force, vision, and hearing on the platform of iTest to develop intelligent test equipment and develop in the direction of digitization and intelligent test."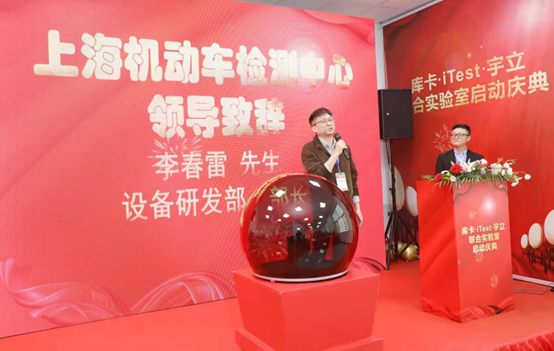 Mr. Chunlei, Director of Equipment R&D Department of Shanghai Motor Vehicle Testing Center, highlights in his speech, "I am very pleased that KUKA and SRI are able to join the iTest innovation platform. Our test equipment must be more intelligent, or our development will be limited by others. With the participation of KUKA and SRI, our strength will become stronger and stronger, and the road will become wider and wider."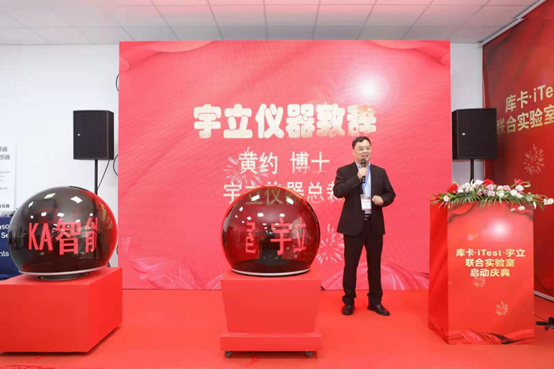 Dr. Huang, President of Sunrise Instruments, expressed his heartfelt thanks to the guests. Dr. Huang said that SRI takes force sensors as the core and has developed from parts to the current robotic grinding system and automotive testing system. I am very grateful to friends from all walks of life for their support to SRI. I am very happy that our joint laboratory with KUKA and SAIC has been established. "We don't want to be a lab knows how to write PPT, we have to do something real."
In the future, SRI will continue to increase investment to assist KUKA and SAIC and is committed to the software integration of force and vision intelligent control. In the robotics industry, SRI provides overall solutions for integrators and end customers from grinding/polishing tools, processes, methods, and systems. In the automotive industry, SRI focus from sensors, structural durability test solutions, data collection and analysis, to intelligent driving robots. SRI committed to contribute the development of the robotic grinding industry as well as intelligentization of the automotive testing industry.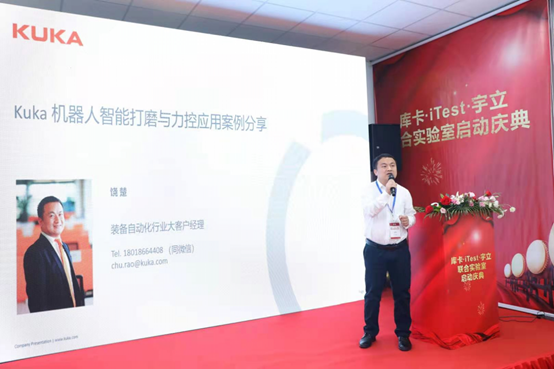 Mr. Chu, key account manager of KUKA equipment automation industry, gave a speech on "KUKA Robot Intelligent Grinding and Force Control Application Case Sharing", introducing KUKA's technology, solutions, and actual cases in the field of grinding and force control. KUKA robots have a complete FTC force control software package with six-axis force sensors to serve customers all over the world. KUKA also launched the "Ready2Grinding" robot grinding application package last year, and now there are multiple grinding projects in progress.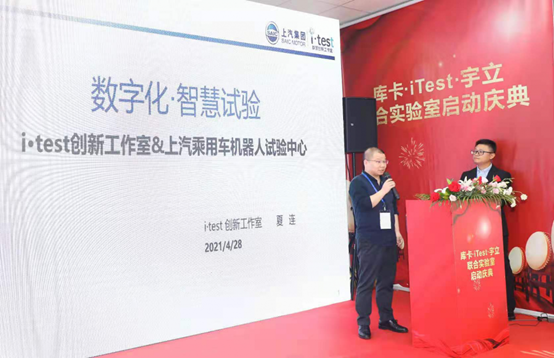 Mr. Lian, the manager of SAIC Passenger Vehicle, gave a speech with the theme of "Digitalization·Smart Test", introducing the intelligent test system and the robot group , as well as development direction and other main achievements of the iTest innovation studio.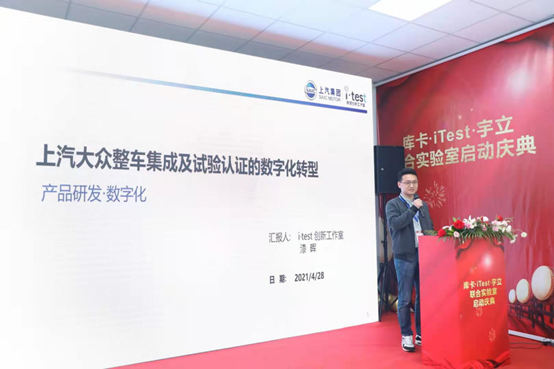 Mr. Hui from SAIC Volkswagen gave a speech with the theme of "Digital Transformation of SAIC Volkswagen's Vehicle Integration and Test Certification", introducing SAIC Volkswagen's technical achievements and development experience in the direction of digitalization.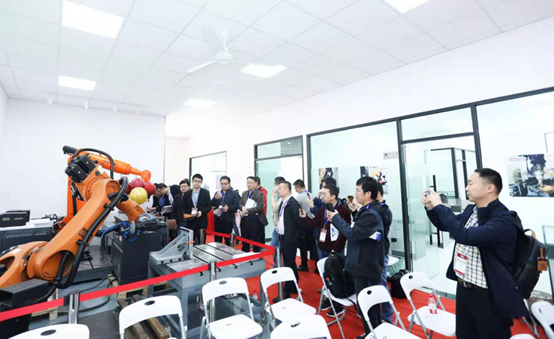 The KUKA robot grinding system integrating force control and vision technology was demonstrated on the spot. The workpieces were randomly placed. The system recognized the grinding position through 3D vision and automatically planned the path. The force-controlled floating grinding head was used to polish the workpiece. The grinding tool not only comes with a force-controlled floating function, but also can be automatically changed to replace different abrasives, which greatly facilitates the terminal application.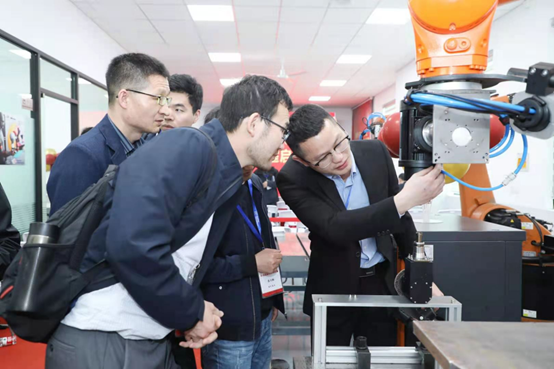 The KUKA robot system used for the grinding and polishing of sheet metal welds was also demonstrated at the scene. The system adopts axial floating force control. The front end is equipped with a double output shaft polishing tool, one end is equipped with a grinding wheel and the other is equipped with a polishing wheel. This single force control double abrasive method effectively reduces the user's cost.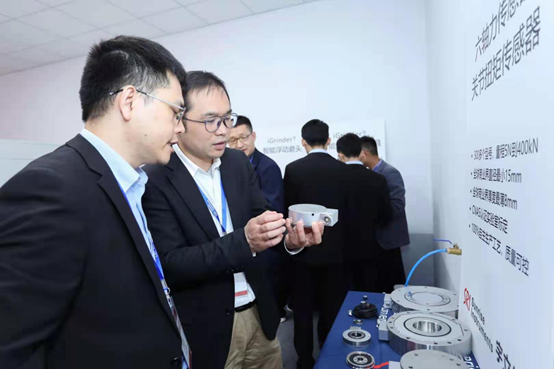 Many SRI six-axis force sensors, collaborative robot joint torque sensors and force control grinding tools were also displayed on site.
---