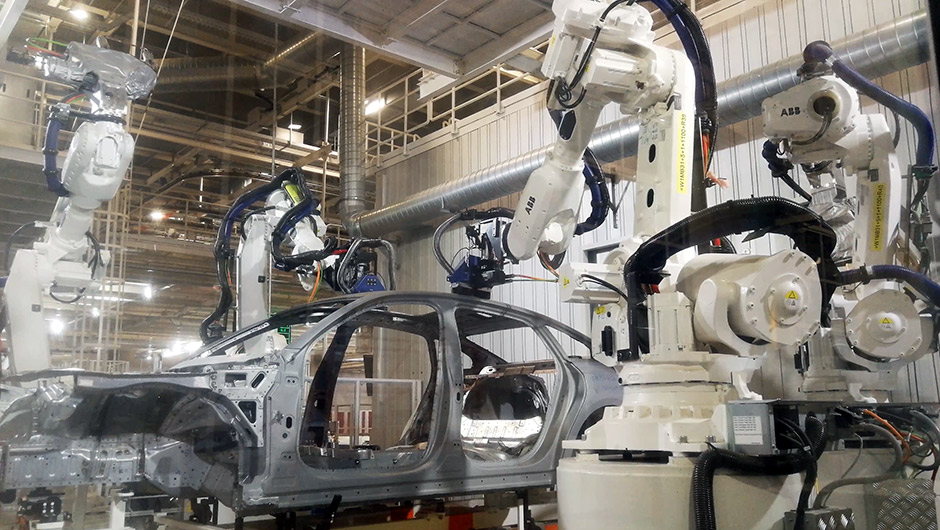 1. Polish the laser brazed welding channel on the roof. The surface is smooth and even after polishing.
2. Apply force-controlled, real-time adjustment, and automatic compensation of the grinding fixture weight to the grinding process. The equipment is reliable, safe and very easy to use.
3. All electrical interfaces and procedures must comply with the car manufacturer's standards.
iGrinder® Intelligent Force Control Polishing Solution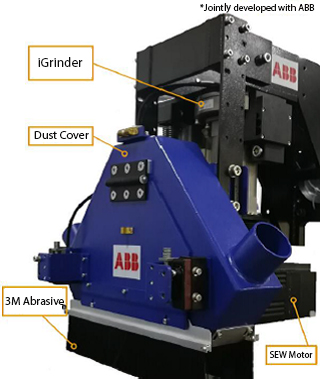 The solution integrates constant force-controlled and position floating functions. It has built-in force sensors, displacement sensors, inclination sensors, and electrical servo control systems. It can sense real-time information such as grinding force, floating position and grinding head attitude. It can automatically compensate for robot attitude, trajectory deviation and abrasive wear to ensure a constant grinding pressure, so as to obtain the consistency of the grinding effect. As an independent force-controlled grinding system, this solution is free from the dependence on robot control software. The robot moves according to the programed trajectory in the robot control software; the force-controlled and floating functions are completed by the grinding head itself. The user only needs to input the required force value to easily achieve intelligent force controlled grinding.
*iGrinder® is the intelligent force-controlled floating grinding head with Sunrise Instruments (www.srisensor.com, SRI for short) patented technology. The front end can be equipped with a variety of tools, such as air mill electromechanical spindles, angle grinders, straight grinders, belt machines, wire drawing machines, rotary files, etc., suitable for different application scenarios.
Contact us to know more about SRI iGrinder.
---